We set out for a session of packrafting and self-rescue / re-entry. Vic was super confident and efficient. I struggled way more. We learned that flipping the rafts with packs strapped to them, is way harder.
Vic prepares for the flipr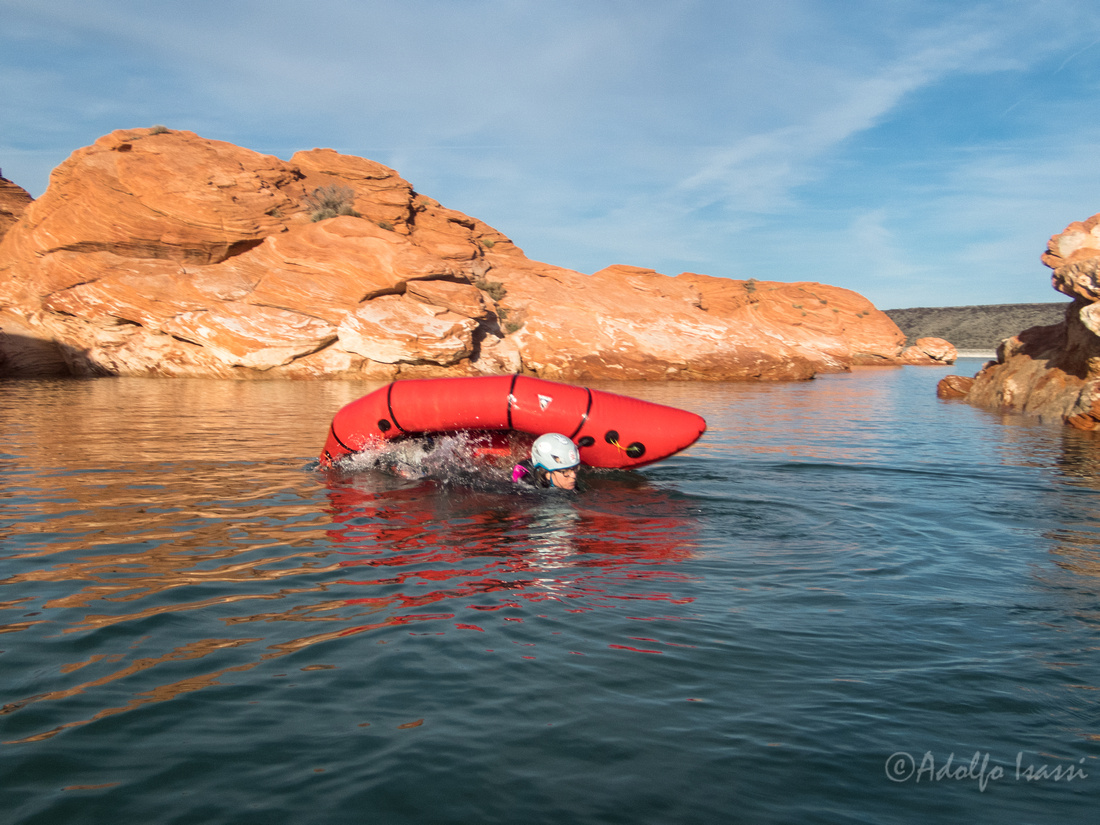 Raft flipped!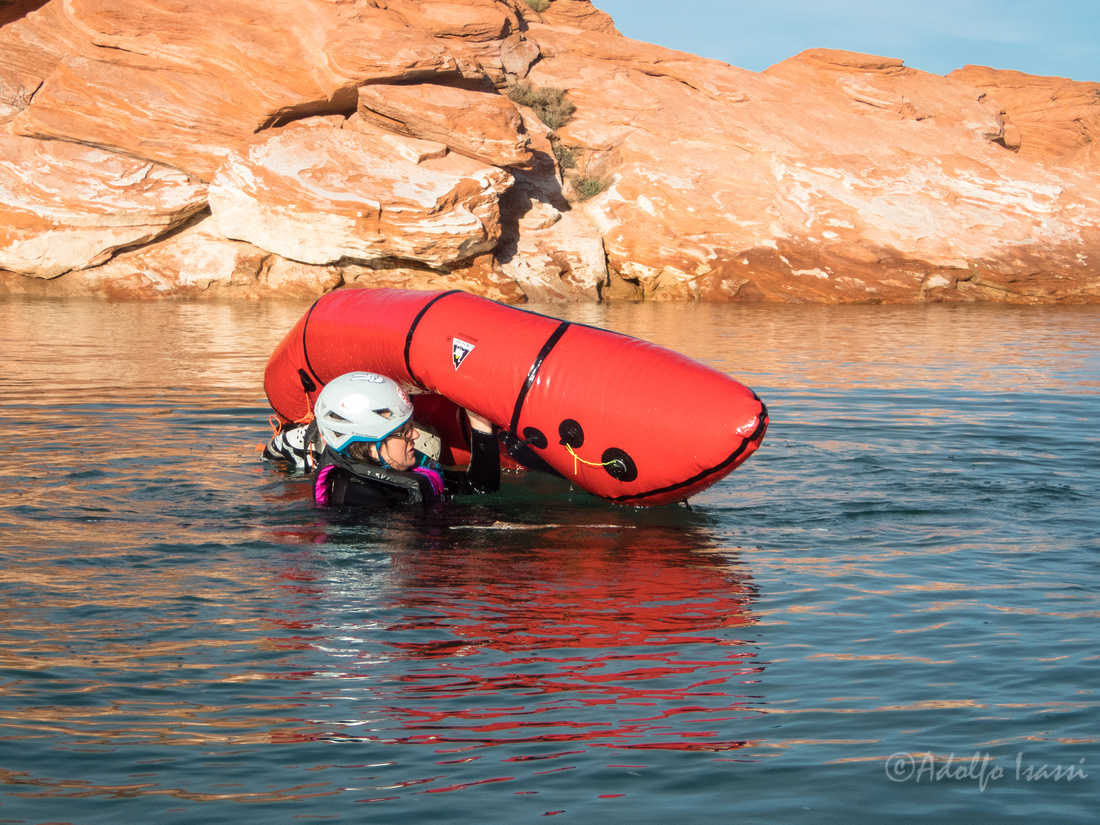 Flipping the raft back. It is easier on the long axis of the raft.
Using the paddle as a hand rail to get back on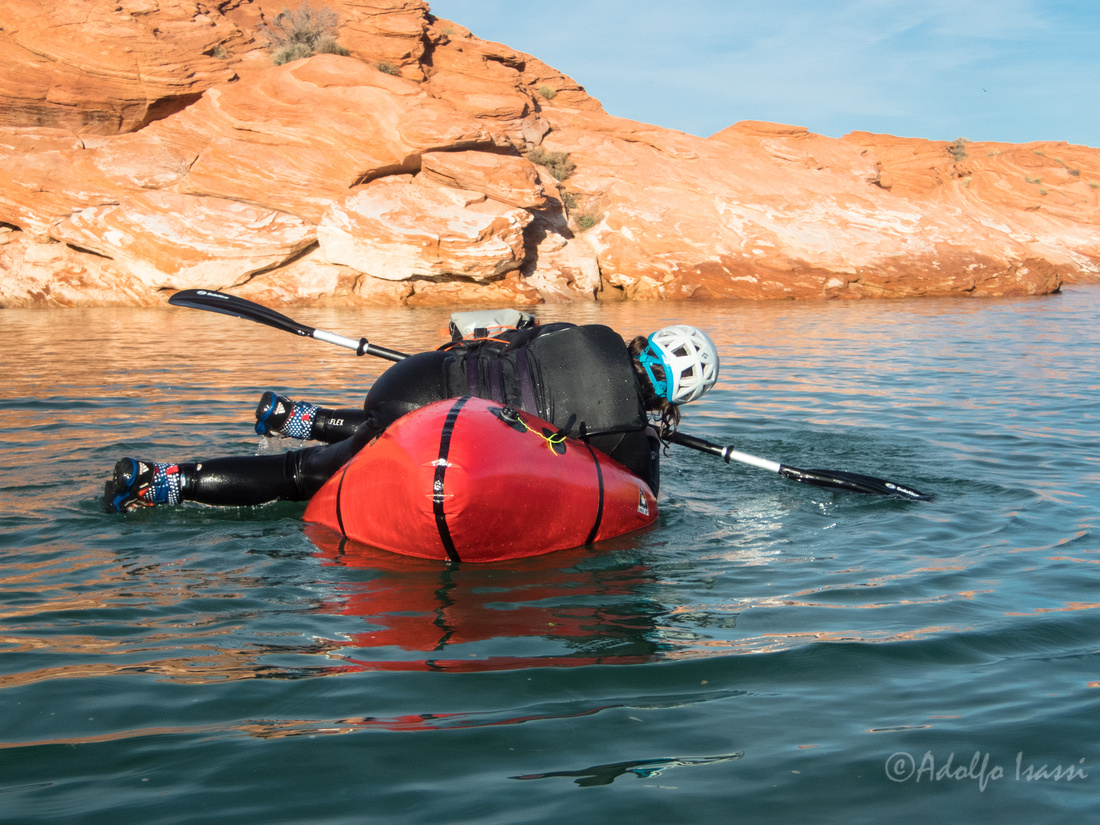 The slide in
Look at that "Game Face"....like saying: "wazz-up homie!....problemas con el raft?"