After staying dry last week, this week we headed for one of those canyons where you ask yourself: "Should I carry my wetsuit?". You know there is going to be some water, and is going to be cold. I personally can handle wet cold arms and legs, but once it gets to my core and there is no warming up in a sunny spot, I want my wetsuit.
Canyons change from season to season. Some a little, some allot. So, we headed to this canyon to check just how is going to look for the 2016 season.
We decided to suit up right at the entrance, and as it turns, we were glad we did.
Sling was missing, so we rigged one.
Wet suit or not? That chest deep pool at the bottom said: "Yes"
Wet suit or not? Breaking ice in the pools.
Wet suit or not? First full swimmer.
Wet suit or not? By this time, we were plenty cold, even with wet suits.
Wet suit or not? The face tells it all....already whoa! cold!
This bolt went missing. In 2015, there was a bolt here.
This is a May 2015 photo. The missing bolt was used for a small rap, or a handline.
This one gave us a chance to do some little problem solving.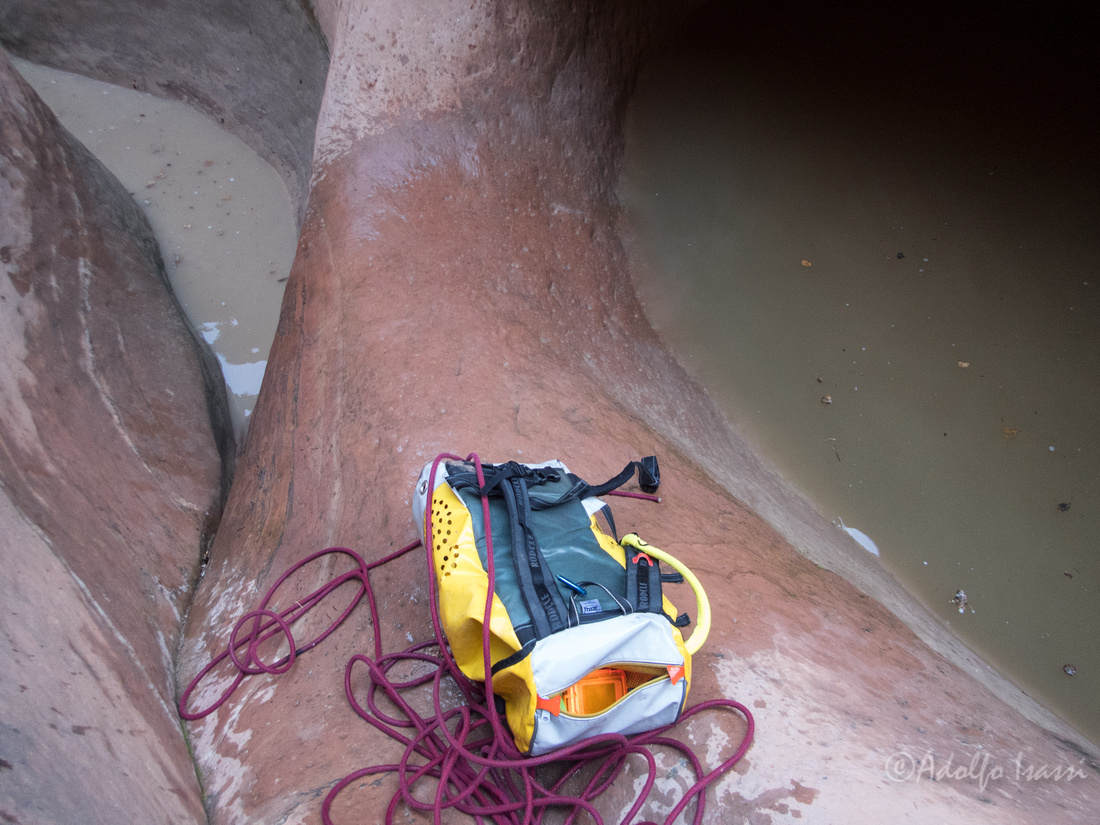 When this lip gets slippery enough, it gets interesting.
We skipped the change to dry clothes and hurried out to a sunny spot.