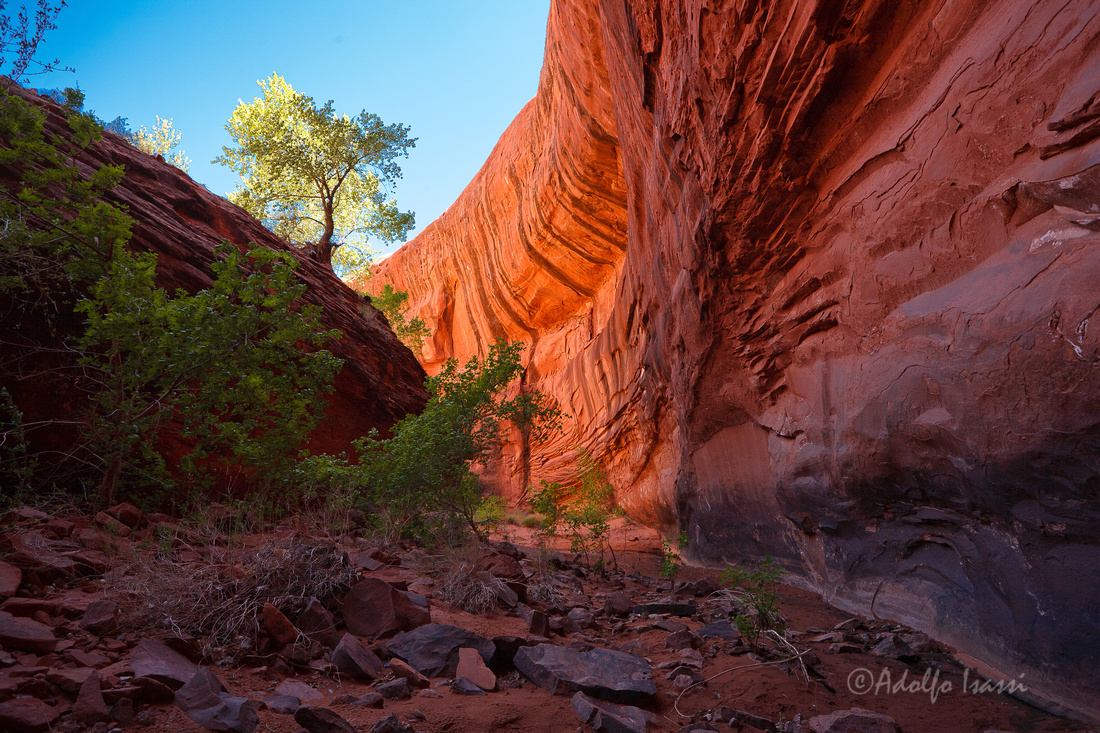 Another good example of the "golden hour" for sandstone canyons, i.e not the early or late hours of the day.
This type of image exemplifies my current pursuit of more....interesting, complex, rich lighting conditions.
And by the same token, the abandonment, of the mono-thematic, trite "golden hour" shots.
Also,
Here is a link to the latest first run of color prints.