The notion of "staying dry" may be a peculiarity of Colorado Plateau canyonering. Canyoneering in other areas around the country and the world, is all about getting wet. Still, walking in wet clothes in Utah winter is no fun, and carrying a wetsuit for a couple of frigid potholes seems overkill. When we saw water at the bottom of the first rap, we knew that, at least one person was going to get wet. So I went down and set up a guided rap to keep Vic dry.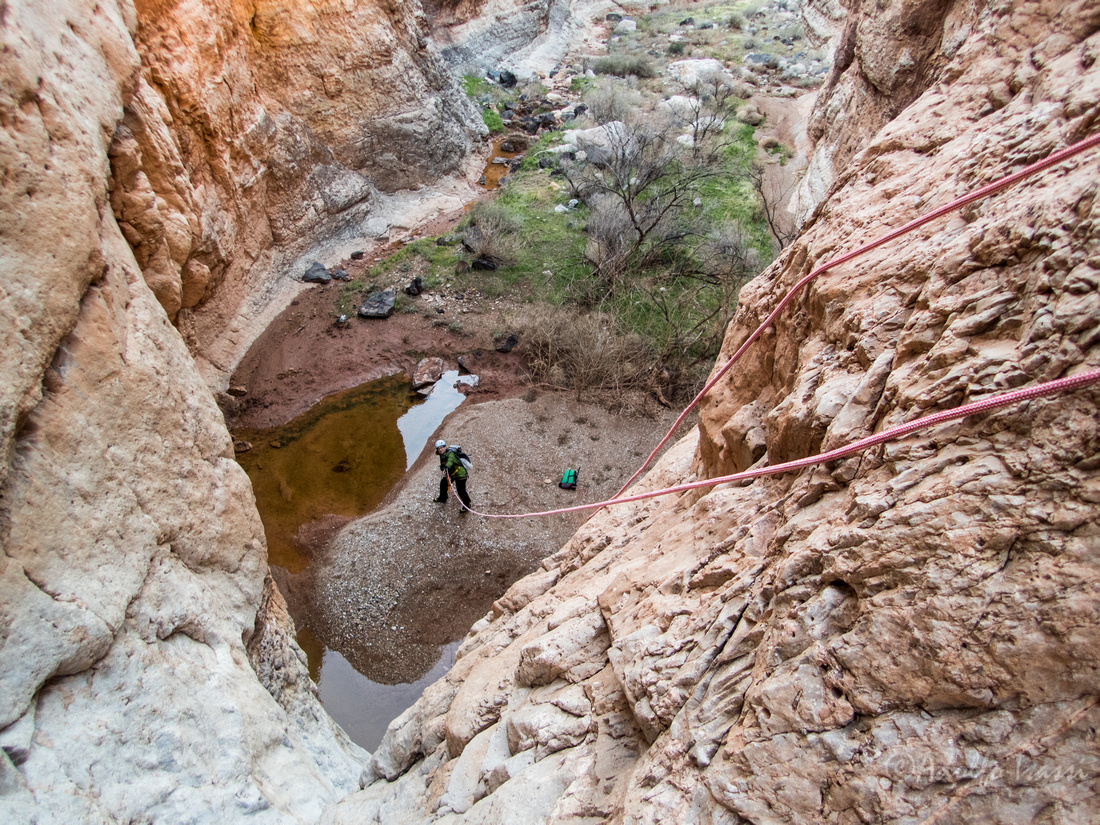 Second Rap gotcha: More water - Can you spot the potential anchor down there for a guided rap?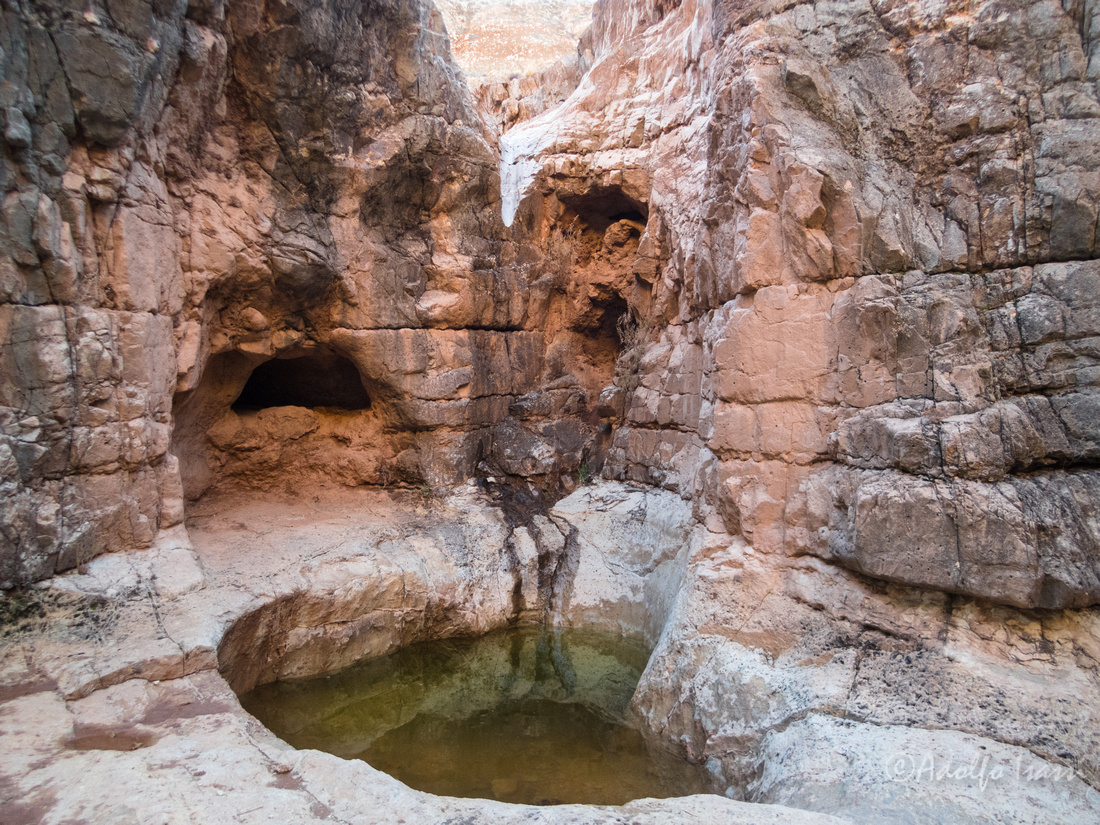 A pothole, and 3 habitats. 2 birds on the right, and one mammal on the left. Nice neighborhood.