While taking gear inventory for the new season, I came across my "Cheapo Bags". These Yates bags are cheap, light, compact...but they do not float. In 2014, I had to babysit these non-floating bags in wet canyons. In 2015 I retrofitted these bags with a piece of pipe insulation. This made them float, but in the field, after heavy dunks, the soaked rope overpowered the puny foam pipe. The bag will not sink to the bottom, but there was room for improvement.
Also, the Cheapo bag did not free-stand, which made rope stuffing awkward compared to Imlay or Werks bags. My lovely wife found these gardening pads made out of closed cell foam that are just the perfect size to inject new life into the Cheapo Bags.
Eventually I end up buying some $$ bags that are bulkier, but totally worth it.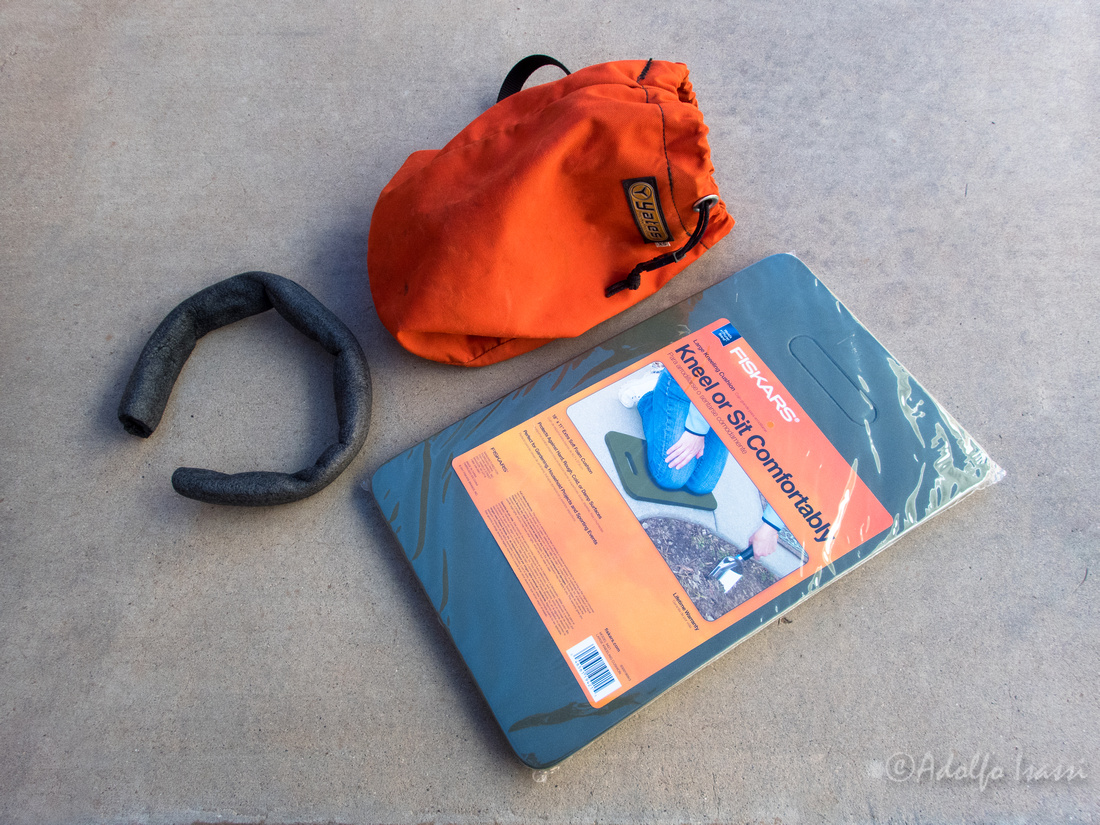 Replacing the pipe insulation with the chunkier rectangular knee pad
Pad inside. Now the bag can free-stand and stay afloat no matter what.
Bag with 120 feet of Imlay Canyon Fire 8.3mm. Perfect fit.
Cheapo XS bag with new floating pad and 200 feet of Blue Water Canyon Pro rope. A bit cramped, but still OK.
Rodcle rope bag. Future home for a 300 feet rope. Very cool bag. Attachment points are both at the top, so you can check if rope is secured to the bag.
Rodcle rope bag can double as a small Mea West Slot canyon bag.
Small Imlay bag hosting 200 of Imlay Canyon Fire 8.3 rope. One cool feature of newer Imlay bags is that you can remove the floating foam if you need a super compact bag.